Swami of Leo / Simha is : Sun / Surya
Ma, Mi, Mee ,Mu, Moo, May, Me, Mo, Mau, Ta, Ti, Tee, Tu, Too, Te, Tay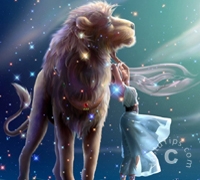 Which facing house is good for Simha Rashi (Leo)?
Individuals brought into the world under the sign Leo get property and karma by living in South-confronting houses. They become ready to purchase more properties at the appropriate time of time.
Read an article: Vastu Tips for Directions before you Buy a House
This rashi includes complete Magha, Poorva Phalguni and first charan of Uttara Phalguni. The people of this sign are courageous, tall in height and have powerful physique and broad chest.
LEO possesses impressive and commanding personality. LEOs are born with leadership qualities and have magnetic power of attraction. LEOs have reddish complexion.
LEOs have strong bones, broad forehead, beautiful eyes and big nose. They are ambitious and have dominating nature. They seek such occupations like military, police services or administrative services.
LEOs are proud, pious and clean hearted. LEOs get fewer results for their deeds but are never disappointed and dishearten. LEOs love travels of hills and are adventurous. LEOs like fast driving and fast moving vehicles. LEOs achieve rise in destiny very late sometimes above 30 yrs of age.
LEOs have small families. Their pitch of voice is high. LEOs are ambitious, autocratic, independent, strong-willed, suspicious, violent, ill tempered and jealous.
LEOs are strong and rough towards their subordinates. Special Care in these Years: 5, 13, 28, 36, and 48. Lucky Years: 10, 15, 25, 39, 53, and 66